COMPETITION MATCH REPORT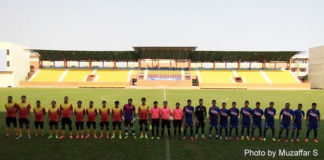 The Crocs secured their final victory for their pre-season matches in Vietnam by defeating Vietnam Second Division side Dong Nai FC. Playing in front of a near...
Liga Super side Sarawak FA continued their winning ways in Vietnam on their pre-season tour by defeating Ho Chi Minh City FC (HCMCFC) 0-1...
SARAWAK FOOTBALL (THE CROCS)
The Crocs, under new head coach K. Rajagobal, has promoted more local Sarawakians to their...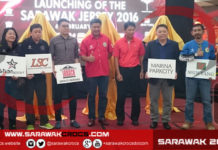 The Football Association of Sarawak (FAS) today announced their new line-up of sponsors for the...
Sarawak would finally get to have the services of youngster Syahrul Azwari after it was...
The Crocs today launched their new kits for the coming season, featuring bold changes to...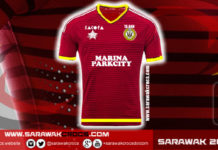 Based on more descriptions and feedbacks we have received from those who have seen the...
Newly signed Júnior Aparecido Guimaro de Souza has expressed his delight of being able to...
SARAWAK DOMESTIC FOOTBALL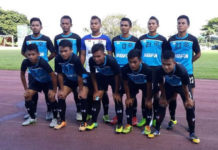 Samarahan, Kuching and Limbang trashed their respective opponents in the Liga Rakyat match five today. Favourites...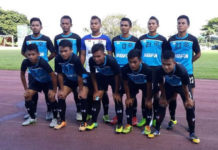 Samarahan proved they are a team to reckon in the Liga Rakyat after they defeated...
Pasukan bolasepak Limbang bersedia menghadapi Miri dalam pertandingan Liga Bolasepak Rakyat Zon B (Utara) di...
UPDATES FROM SARAWAK FA (FAS)
The Crocs will be playing three Vietnamese sides when they travel to Vietnam at the end of this month. According to Sarawak team manager Abdullah...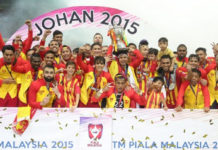 The Crocs, during a stop-over in Kuala Lumpur will play Piala Malaysia champions Selangor this coming 19 January at Stadium Selayang. According to the Crocs...
The Football Association of Sarawak (FAS) has issued a statement in regards to the controversial issue surrounding their latest signing Syahrul Azwari. In the statement,...
The Crocs are setting their eye on Italy for their next foreign import. Abdullah Julaihi, Sarawak General Secretary said that two Italians would be coming...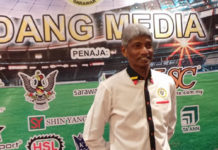 The Football Association of Sarawak (FAS) and K. Rajagobal has promised that more locals would be drafted into the Sarawak squad in due time...
PROMOTIONS
Kuala Lumpur, 10 November 2015 – Bastian Schweinsteiger, Thomas Müller, Mesut Özil and German Rap-Superstar Cro introduced the new home kit of the German...